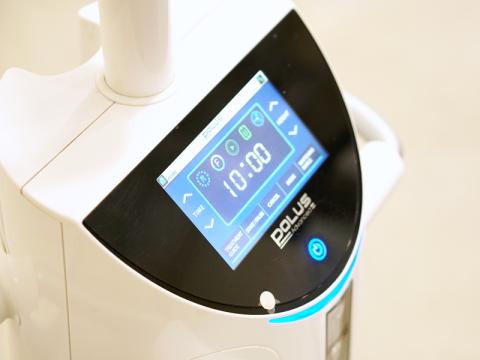 Stomatological care and treatment means not only teeth care of the patient, but also esthetic look of his smile. If natural teeth need to be replaced by artificial, it is important to give them natural look (form and tint) . That is why one of the main questions in esthetic stomatology is so-called "white-pink esthetic". It means harmonic combination of pink (line of gums) and white (line of teeth) parts of the smile. If combination of lips, gums and teeth is well balanced, as a result we will have maximum natural and beautiful smile. It is important  to remember that every smile have its characteristics. Due to such factors as color and shape of teeth, degree of exposure of the gums,  smile and level of cover dental of gums, from all these factor - directly depends attractiveness of the smile. That is why item of "white-pink esthetic" approved on the stage of planning and put into practice at the intermediate stages before installing permanent restoration.
Often for eliminating problems with darkened or cracked teeth - specialists in area of esthetic stomatology use veneers. Veneer is thin plate most commonly imposed on tooth from visible side. Veneers are direct and indirect.
Direct veneer is a plate made with high strength composite material. This material has wide range of tints, so that you can achieve absolutely compliance of veneer to the color of adjacent teeth. The main advantage of direct veneers is quick installation, so just one visit to the dentist will be enough to become an owner of that kind of veneer. One more benefit of direct veneer is that tooth needs minimum preparation to install it.
Indirect veneer is created in laboratory on the model of the tooth. Veneer production occurs two stages.  At the first stage surface of the tooth is being prepared and after that cast can be made. Specialists produce composit or ceramic indirect veneer in laboratory on the model of the tooth. Indirect veneers also have number of advantages. Composit veneers can be restored in case of damaging and ceramic veneers are known for their longevity and perfect appearance.
In most patients procedure of teeth bleaching is primary associated with esthetic stomatology. However, it is worth to remember that bleaching and other procedures that included in services of esthetic stomatology performed only after previously effective teeth and gums treatment. That is why team approach and collaboration with orthopedic and periodontist doctors - very important at this stage.
Teeth bleaching is painless, but rather difficult procedure and if it is done improper it could be harmful to health of the teeth, could adversely affect their appearance and condition. Therefore, professional teeth bleaching should be done in clinic. There are many methods of bleaching, including three most common:
Teeth bleaching Airflow – one of the most common in esthetic stomatology, is essentially a procedure of brushing. Thanks to the removal of dental plague, this method is able to return natural color of your teeth, making them a few shades lighter.
Laser teeth bleaching – quick and safe method, completely painless for patient. Procedure of laser bleaching lasts for around an hour and can illuminate stains on the enamel that appeared from smoking, drinking coffee and so on. The effect of the bleaching can persist up to several years.
Gel teeth bleaching – equally common method in modern esthetic stomatology. It provides for imposition of the gel directly to the surface of the teeth for 30-60 minutes. Active oxygen destroys dental plague and bleach the tooth, illuminate it in 10 tones.